For many, your wedding day is one of the most important days of your life. So why not combine the big day with an overseas holiday and get hitched in a tropical paradise? Enjoy the most idyllic wedding backdrop of white sand beaches and exotic island palms and tie the knot in Thailand. Hoot Holidays offers a range of wedding packages to cater for your dream Thailand wedding.
Phuket
Whether you're looking for a secluded paradise or a tropical township location, Phuket has a wedding location to suit every wedding party.
Phuket Marriott Resort & Spa Merlin Beach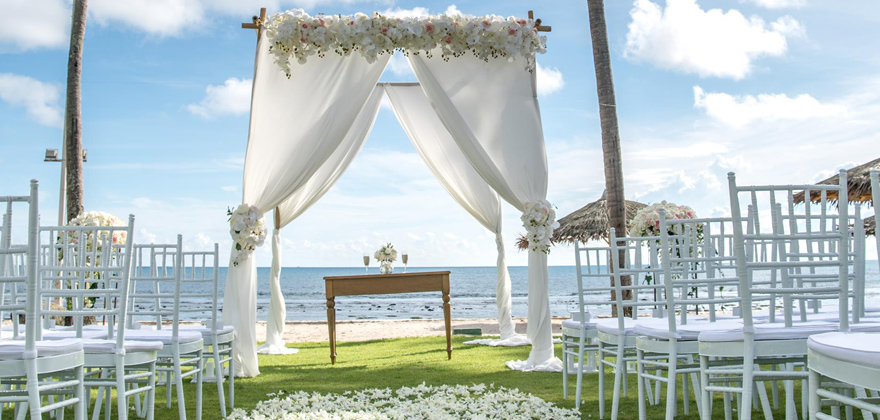 Phuket Marriott Resort & Spa Merlin Beach is a tranquil paradise located 45 minutes from Phuket International Airport and only three kilometres from world-famous Patong Beach. The resort is nestled along heavenly Tri-Trang Beach and has vast views of the Andaman Sea. You and your partner can enjoy a stress-free getaway with an all-inclusive package at Phuket Marriott. Stay in a Deluxe Room with a large balcony overlooking the cascading swimming pools.
Your guests will also be sure to enjoy themselves with plenty of specialty restaurants and bars, evening entertainment and of course – the Merlin Spa. Within the all-inclusive wedding package, you will receive your own wedding coordinator, your choice between a garden or beach ceremony as well as the reception party and plenty more.
Cape Panwa Hotel Phuket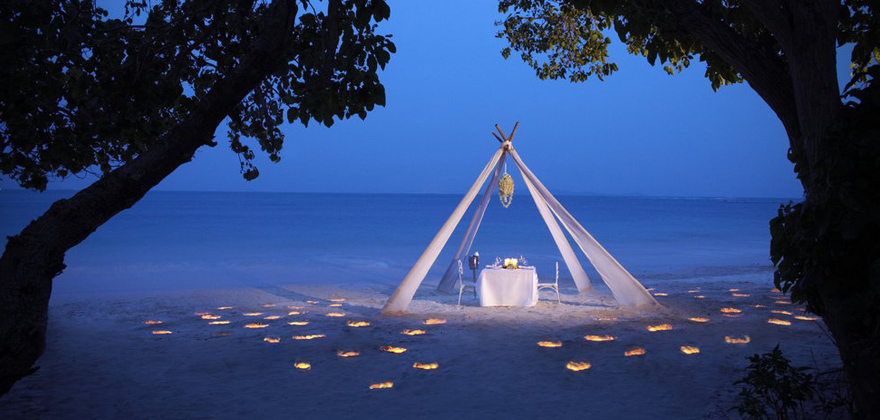 Cape Panwa Hotel Phuket is one of the world's most desirable destinations. Located just an hour from Phuket International Airport in the quiet corner of southeast Phuket, Cape Panwa sits on its very own exclusive beach with superb rooms and fantastic facilities. When you book the Cape Panwa wedding package, you and your partner to be will be escorted to and from the resort in your very own limousine. Enjoy a stress-free ceremony with the all-inclusive package taking care of all of the details.
How does a bonus day on the Panwa Princess Yacht sound to you? If your party is over 30 people, you will receive complimentary use of the yacht valued at over $1400AUD. Get hitched and then hit the high seas – don't miss out on this incredible opportunity. Speak to one of our Hoot Holidays Wedding Specialists about booking your Cape Panwa wedding today.
Koh Samui
Koh Samui is one of Thailand's most popular spots for a destination wedding – and for good reason. Koh Samui offers a range of beach locales for your ceremony and provides a more relaxed, laid-back setting compared to the hustle and bustle of busier regions.
Bandara Resort & Spa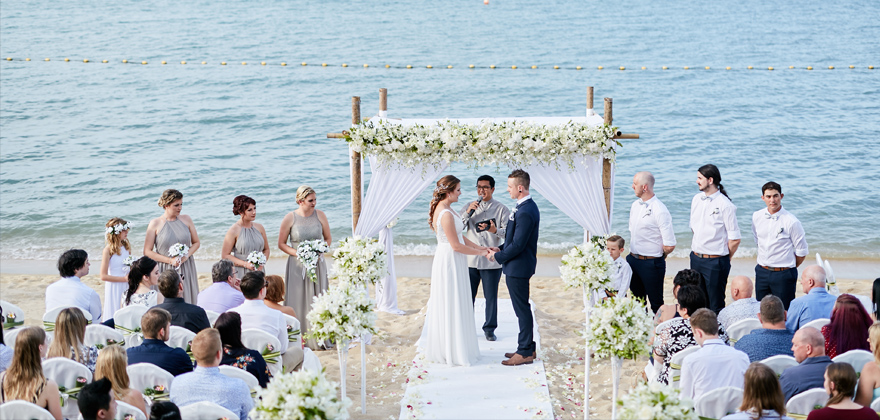 Bandara Resort & Spa is located on Bophut Beach overlooking the Gulf of Thailand towards Koh Phangan island.
When you book your wedding at Bandara Resort & Spa, you won't need to lift a finger. Book for up to 50 guests and receive your own wedding coordinator as well as ceremony decorations, celebrants, reception and dinner, and plenty of extras included in the package.
Phi Phi Islands
Secluded, romantic and incredibly unique, the Phi Phi Islands will make for an unforgettable experience. Begin the rest of your lives surrounded by this natural splendour and have photo opportunities other couples could only dream of.
Phi Phi Island Village Resort & Spa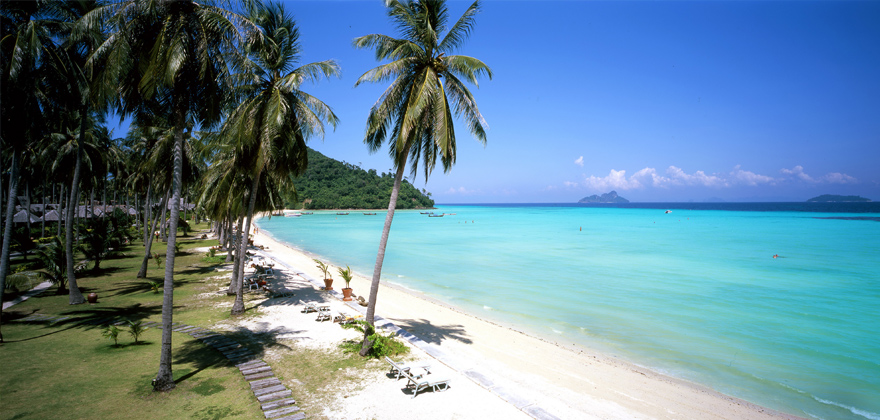 Phi Phi Island Village Resort & Spa is located on 800-metres of beautiful Loh Ba Gao Bay beachfront and offers spacious bungalows for a truly secluded island experience. Book your wedding package today and receive four nights in a Deluxe Seaview Bungalow. When you arrive, relax and put your feet up – all of your wedding day needs will be taken care of by the resort's friendly staff and your wedding coordinator.
Start your nuptial journey today
Speak to one of our destination wedding specialists to start planning your ultimate wedding in Thailand.