Koh Samui's best outdoor activities
 Although Koh Samui is home to award-winning accommodation options that you may never want to leave, the island also has a multitude of fun outdoor activities worth discovering.
Located in Surat Thani province, it's easy to reach Koh Samui from both Phuket and Bangkok, making it a great place to explore before or after venturing into the big smoke. The island is surrounded by dazzling, azure waters and a sprinkling of smaller, forested isles encircled by sandy beaches. It's a slice of paradise straight out of a film (literally), and well worth the trip especially if you're an active traveller. Read on to discover some of the island's best outdoor activities.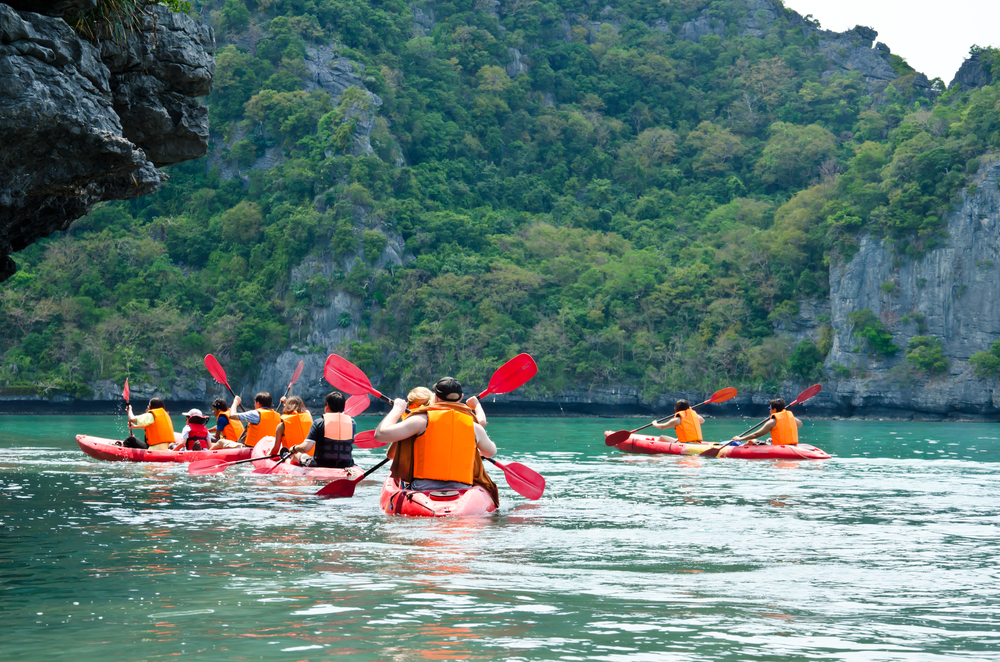 Sea Kayaking at Ang Thong National Marine Park
Clusters of little islands surrounded by tropical reefs and golden sandbars are apparent on the 65-minute flight from Bangkok to Koh Samui. These 40 or so islands are part of Ang Thong National Marine Park, which is best explored by kayak. This is the very place that inspired Alex Garland's novel and the award-winning film The Beach. You can take a kayak tour of the pristine marine park with knowledgeable local guides and explore unique rock formations, mysterious lagoons and caves.
Most tours of the marine park are half or full day, and lunch is usually provided. Many of the trips will include hotel pickup and drop off, admission fee to the national park and snorkelling equipment.
Get off road with a 4WD or ATV jungle experience
Discover the interior beauty of this vast island by getting off-road on an exciting ATV or 4WD excursion. If you don't mind a rough, adrenaline-packed ride, this kind of tour will suit you perfectly. There are a number of different off-road ATV and 4WD tours to choose from. Action-packed half-day or full-day trips are a great way to see the jungle, waterfalls and mountains of Koh Samui and to get a taste of Thailand that the resorts just can't offer.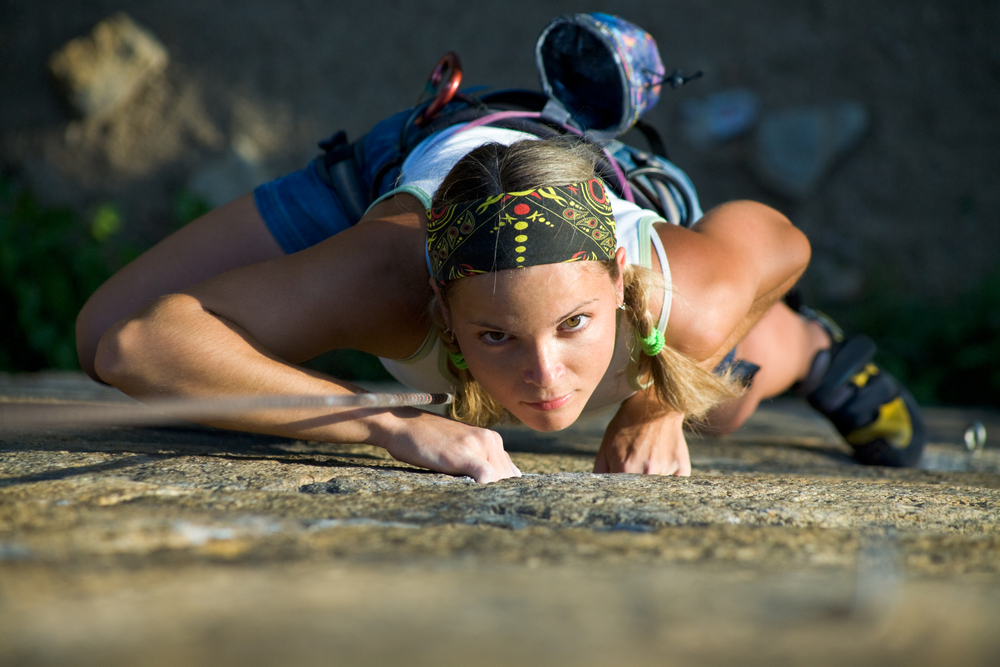 Rock climb in Koh Samui
Whether you're a beginner or just starting out, rock climbing in Koh Samui is a great way to challenge yourself and to view the island from a different perspective. The best course on the island is located on a mountain between Chaweng and Lamai. There are seven different rock climbing courses and five rappelling courses to choose from. Visitors can also pick from a 3-hour morning or afternoon session with an experienced instructor. Hotel transfers are available, and a camera is a must!
Take a cultural walking tour
As Thailand's third largest island, it can be hard to know exactly where to go. Don't just restrict yourself to one area as some tourists do. Try a walking tour with a knowledgeable local guide and get some exercise while you discover some of the island's best sights. The famous Chaweng Beach is a must-see, but there are plenty of other places where you can relax in the surf – and without having to scramble for a spot to lay your towel. Thong Ta Kien Bay, or 'Crystal' Bay, is easily Chaweng's equal, so be sure to check it and the surrounding areas out.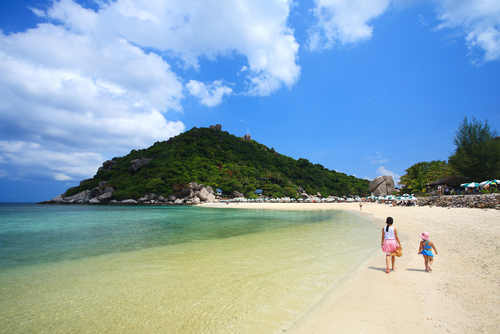 Another site that walking tours might take you to is one of Koh Samui's most popular cultural attractions - the Big Buddha. This impressive statue was built in 1972 and stands (well, sits), some 12-metres tall. You'll be able to see the golden Buddha from kilometres away thanks to the lack of tall buildings, and it's one of the best examples of this type of statue throughout Thailand.
Try a half-day zipline adventure
For a fun adventure the whole family will love, try zipping through the trees and enjoy views of the jungle, ocean and waterfalls. An experienced instructor will start you off on one of the lower zip lines and will give you a comprehensive safety briefing before you experience the magic of zipping high above the jungle canopy. There are a few zipline adventures on the island, and they will usually offer round-trip transportation to and from your hotel.
If you're looking to spend some time exploring all that Koh Samui has to offer, get in touch with the team at HOOT holidays to discuss some of our gorgeous accommodation options.