Wet and wild Maui: Water activities for the family
After watching the blockbuster animation 'Moana,' your kids may have become obsessed with the idea of a Polynesian island adventure. Hawaii's island of Maui is the place to experience just that. Renowned for its multitude of red, black and white sand beaches, as well as swimming, snorkelling and other watersports, Maui is the ultimate Hawaiian island to base your family if getting wet and wild is what you're all about.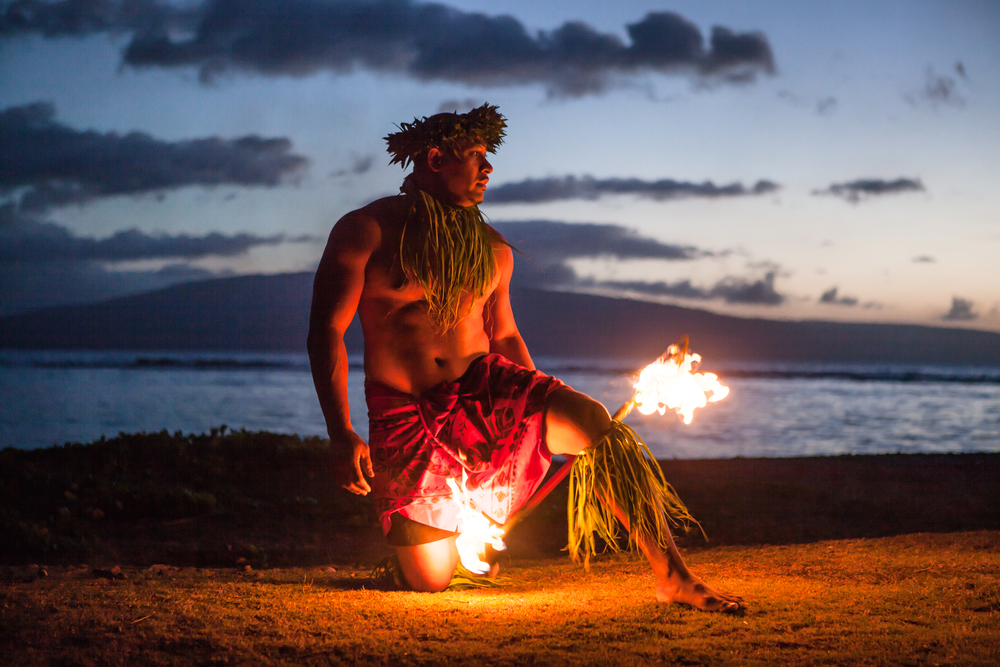 Reef etiquette
Overlooking Kaanapali Beach, the Sheraton Maui Resort is a great place to base yourself if you want to try out parasailing or organise a deep sea fishing charter. This resort features over 500 rooms and suites, a rejuvenating spa, freshwater swimming lagoon and a number of tempting restaurants.
Before you jump in the water, stop by the resort's Hawaiian Marine Life Hale to learn more about Maui's unique underwater world. Your children can ask the marine naturalist as many questions as they like about their favourite underwater creatures, and the whole family can gain some knowledge regarding reef etiquette and beach safety.
Swimming, sandcastles and sunbathing
With almost 200 km of coastline, it's impossible to bypass Maui's gorgeous beaches. If you have young children and want to spend some time on a beach without large waves or strong currents, check out one of the island's two 'baby beaches.' One is located on the North Shore, and the other is on the western side of the island near the historic town of Lahaina.
If you visit Baby Beach on the west side, make sure you pack a picnic and stay for the dramatic sunset. At the North Shore's Baby Beach, a rocky point connected to an exposed reef creates a shallow lagoon protected from the ocean – perfect for the kids to safely splash around in.
Snorkelling
For some of Hawaii's best snorkelling, base yourself at the Royal Lahaina Resort, which is located within a few steps of the world-famous Kaanapali Beach. This incredibly beautiful locale was once an exclusive retreat for Maui royalty, and now you and your family can also enjoy this pristine slice of paradise. With 27 acres of landscaped gardens, tennis courts and swimming pools you'll find that the Royal Lahaina offers plenty of space to relax and unwind.
Less than five minutes from the resort you'll find Black Rock – a famous dark lava rock that juts out into the ocean and provides a playground for scores of fish, and those who want to swim with them. Don your mask, snorkel and flippers and dive in. Follow the underwater lava ledge, keeping your eyes peeled for turtles, snapper and butterfly fish. The adventurous can also jump off the top of the rock into the ocean below – an ancient Hawaiian tradition.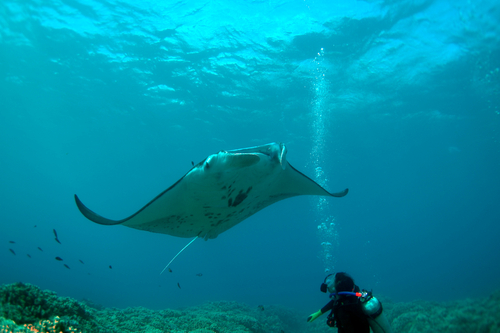 Scuba diving
If you want to dive deeper, get in touch with the friendly staff at Maui Dive Shop to experience one of their comprehensive dive excursions. Discover one of Maui's enchanting sunken wrecks, then visit the breathtaking Molokini Crater marine reserve on a half or full day tour.
The visibility in these waters is like nothing else you will have experienced, and you'll be able to get up close to rare and endemic marine life including Hawaiian garden eels and long-nose hawkfish. If you've never been scuba diving before, that's not a problem, you can try out one of their introductory dives or take a PADI course.
Surfing
For the avid surfer, Big Beach, also known as Makena Beach and Oneloa Beach, located in Makena State Park is a must-visit. However, it's not a great place for the family to swim as there are often significant southerly swells combined with a treacherous on-shore break. If you're an experienced surfer you'll love the challenge, and it's always entertaining watching skilled boogie boarders experiment with flips and tricks right by the water's edge.
Maui has some of the world's best kitesurfing conditions
Kitesurfing
For some of the best kitesurfing in the world, Maui provides remarkably consistent onshore wind, thanks to dormant volcanoes at either end of the island, which funnel strong onshore trade winds to the kitesurfing beaches.
Kanaha Beach Park on the northern side of Maui (opposite the airport), is the centre of the action.  If you're just beginning your journey with this exhilarating sport, there are a few kite schools who can guide you on getting started, as it's not a sport you should attempt without first taking lessons.
For more seasoned kiters, use the waves off Kanaha Beach to get some impressive airtime.  And the beach to the west of Kanaha Beach Park, is where you'll find foil boarders who are taking on the epic breaks for more adventurous wave kiting.
You might even be lucky enough to have a turtle or two surfing in the aquamarine blue water along with you.  But, make sure you steer well clear of them as they are protected.
Local etiquette:  Kiting hours start from 11am to give the local fisherman a chance to do their thing, and always chat with other kiters at the park to be aware of local conditions, plus check which part of the beach is suitable for your kiting skills.
The peak kiting season stretches from April to October.
Parasailing
Soar through the air approximately 38 stories above the water and let Maui's scenery take your breath away. One of Hawaii's most experienced operators – West Maui Parasail, is a great option to enjoy an unforgettable parasailing experience. They have two locations, Lahaina Harbour and Kaanapali Beach just north of Whalers Bay. Children from six years and up can parasail, and you can choose to fly tandem or triple.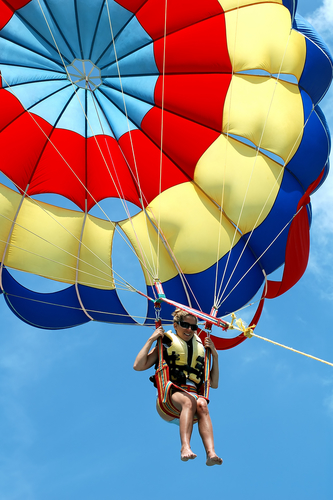 Paddleboarding
For a slower, more meditative option check out Kapalua Bay. On the north-western side of Maui, this sheltered white-sand beach is protected by two reefs and is ideal for swimming and paddleboarding. Maui Stand Up Paddle Board Rentals offer board and carbon fiber paddle hire, as well as free delivery and pick up from your resort.
Hawaiian Sailing Canoe
Get a taste of the salty ocean breeze and a feel for what it might have been like to discover unexplored islands in the vast Pacific Ocean aboard a 'wa'apea' – a Hawaiian sailing canoe. Learn about the tradition of these canoes as well as their construction and navigation techniques from knowledgeable local guides at Hawaiian Sailing Canoe Adventures. The tour company is located on Polo Beach, which is easily accessible from a number of Maui's best resorts and hotels.
Get in touch with us to take the hassle out of organising a Hawaiian holiday to remember.
Posted in: Family Favourites, Hawaii